Norwich Terriers

Registered Norwich Terrier Puppies 
All Vopelak Terriers Norwich Pups are AKC Registered, Champion Bloodlines.
All Norwich Terrier pups are vet checked, Puppy shots started, newspaper trained, then started potty training outside(weather permitting).
Socialized, One Year Genetic Health Guarantee.
NO PUPS AVAILABLE PLEASE CHECK BACK LATER. THANK YOU
We have a young female AKC available. Please call for more information..608-565-7750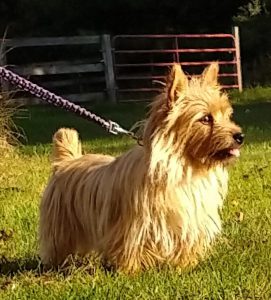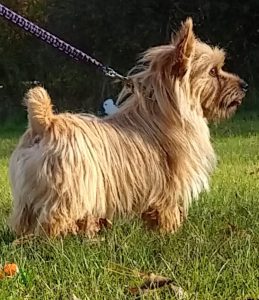 akC Cindy champion bloodlines
Cindy as pet 1900.00  crate trained, walks on leash, knows up/down steps..Very loving..smart little dog, about 12 lbs , Her Mom and Dad can be seen.
This video was taken of a pup that was just
placed through Vopelak Terriers.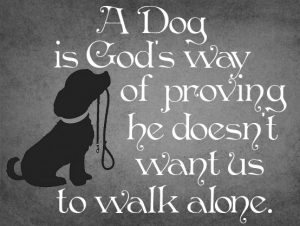 Sure, dogs shed.  But they provide lots of love, too.  And owning one reduced the risk of early death significantly, according to the results of a 12-year Swedish study.  Do owners who lived alone saw their risk fall the most, by 33 percent (vs. 11 percent for those who lived with others).  Possible reasons?  They may have had a closer relationship with their pet and did all the walking – which may have helped them get more exercise.  while those with hunting breeds (hounds, retrievers, and terriers) appeared to reap greater benefits than owners of other types of dogs, all received a longevity boost, perhaps because dogs ease loneliness and produce feelings of well-being, the researchers said.
Source:  Scientific Reports. Nov. 17, 2017
An Angel with Four Paws
While grieving the loss of her furry best friend, Emily Fishburn received a sign that his spirit was still with her.
See here story here.